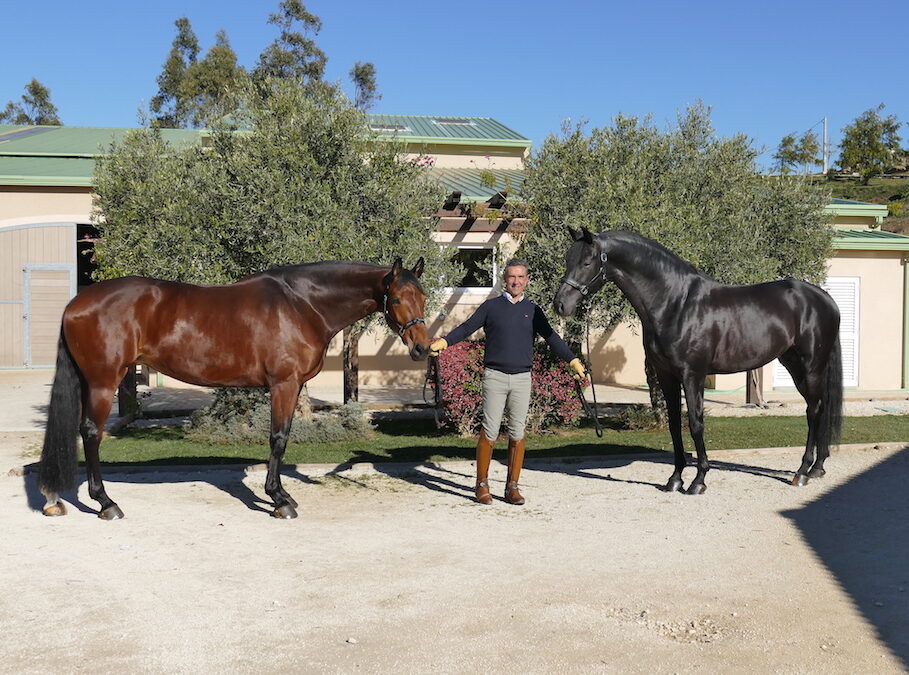 Riccardo Volpi has chosen the Olympic athlete Daniel Pinto as sports director of the Fonte Abeti stable.
Allevamento Fonte Abeti has undergone an important development in the last 10 years, starting from a personal dream of Riccardo Volpi, growing progressively in numbers and results (now 400 hectars of grass land in the Marche and an important equestrian structure with room for 150 horses at Sansepolcro, an average of 25 new born foals every year).
Riccardo Volpi strongly believes in the concepts of classic equitation. To assure to Allevamento Fonte Abeti`s horses and riders the best technical support, following the principles of the training scale, Daniel Pinto will lead Allevamento Fonte Abeti's team in training and competing the horses.
The Portuguese dressage rider Daniel Pinto is, certainly, one of the most successful highly experts in Europe: double Olympic, has competed in 4 editions of the World Equestrian Games and has 9 participations at the European Dressage Championships, is also a famous coach and was Chef d'Equipe for the Portuguese team in 2019.
Two of the most promising horses of Allevamento Fonte Abeti, Ecuador of Fonte Abeti (Negro – Sir Donnerhall) and Fiamma di Fonte Abeti (Franklin – De Niro), were moved to Daniel Pinto`s stables at Arruda dos Vinhos, Lisbon. Daniel Pinto will take care of the training and competing of the horses, aiming for important sporting results.
Ecuador of Fonte Abeti, made a noise in the dressage world, thanks to the delivered excellent, national and international results. Ecuador won the silver medal in the Italian Dressage Championship for young horses in 2019 and gold medal in 2020 and 2021. In CDIs YH he obtained votes up to 88.4%.
In 2021 the stallion participated in the Bundeschampionat in Germany and qualified for the FEI-WBFSH Dressage World Breeding Chanpionship for Young Horses, showing his qualities with a score of 80.6% in the Preliminary Test, missing the final by a breath, arriving 14° in the final ranking.