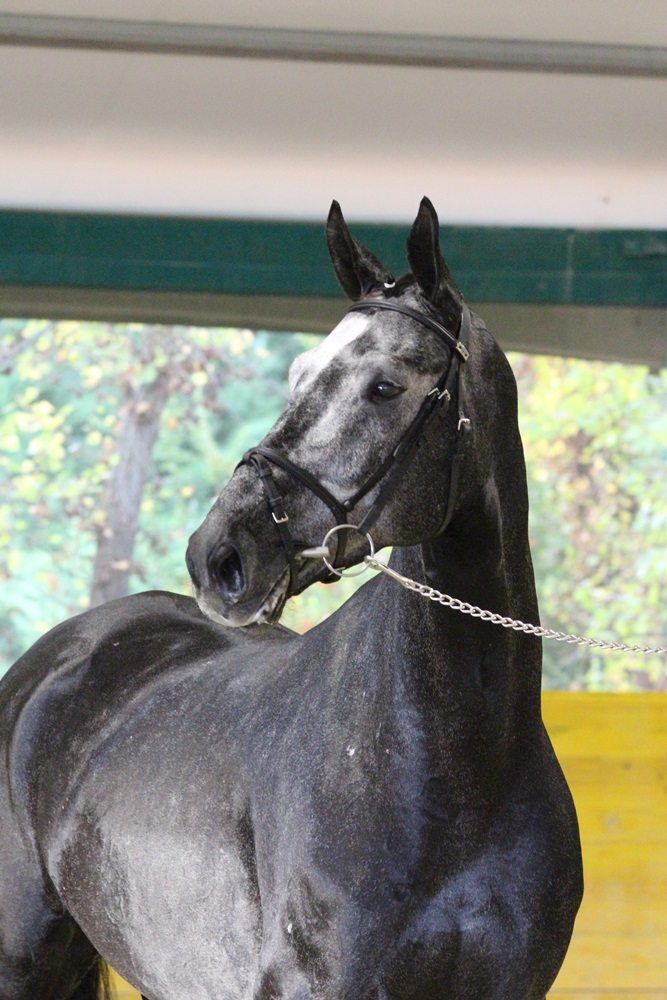 Sold
Hot Point is a beautiful grey Hannoverian Gran Prix horse. This grey pearl has already international placement in GP and GPS with scores over 69%.
Hot Point is a special horse with gentle and graceful movements. His walk is wide and well balanced. He has a good trot with an elegant stride and his piaffe receives a good impulse from the hind. His canter is nice with very correct flying changes.
This horse has a big personality, he is perfect for a U25 who want to be successful.
The Hot Point' sire is Hotline, that was born in 2003 and in 2005 won the Hannover Stallion approval. Hotline has an important sports career; he won the Prix st. George and now is proving to be an exceptional parent. Several of his sons have successfully participated in the Bunden-Championate, such as the stallion Hofmarshal.
Genealogy
Swipe left or right to scroll the full genealogy
Father:
Hotline

Hofrat
Gribaldi
Habsburg II
De Nira
De Niro
Waleska

Mother:
Royal Milvana

Royal Diamond
Rubinstein I
Elektia V
Milvana
Sandro Hit
Milva
Ask information about HOT POINT