Fonte Abeti
Grand Prix dressage horse breeding
The foals
Bred and pampered for 3 years in large spaces
The mares
The best selected mares from Netherlands and Germany
Trained horses
Trained with a slow and unstrained preparation
The farm Fonte Abeti was born from the deep passion of its founder for Dressage horses: it extends over large hilly areas, in over 70 acres of pastures and woods in Tuscany.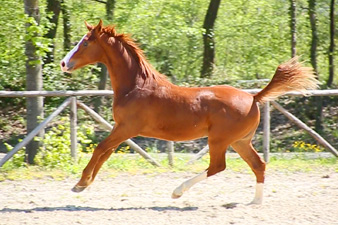 The foals
The foals up to 3 years, are bred in large areas by specialized personnel, growing peacefully and without stress.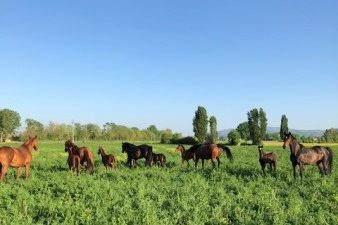 The mares
More than 20 mares of the best genealogical lines purchased between Netherlands and Germany from stables with breeding success.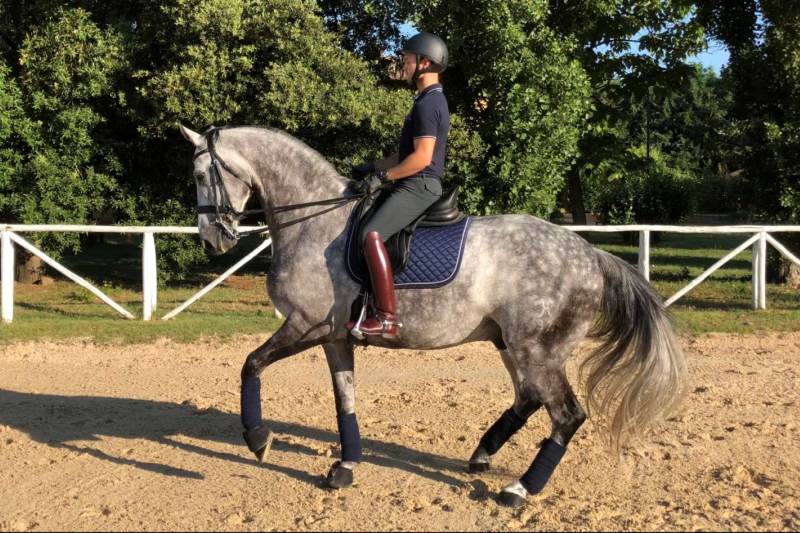 Trained horses
The training is based on classical principles. Our young horses are put into work from 3 years from highly qualified trainers.
Farm of Dressage horses Fonte Abeti
From the 17th to the 19th of December, our dressage riders participated at the Final National Dressage trophy (National A show) in Caselle di Sommacampagna, Verona, last show of the season. This year ends up better impossible for Our rider and trainer Carlos Muñoz and...
read more
…meanwhile at Fonte Abeti…