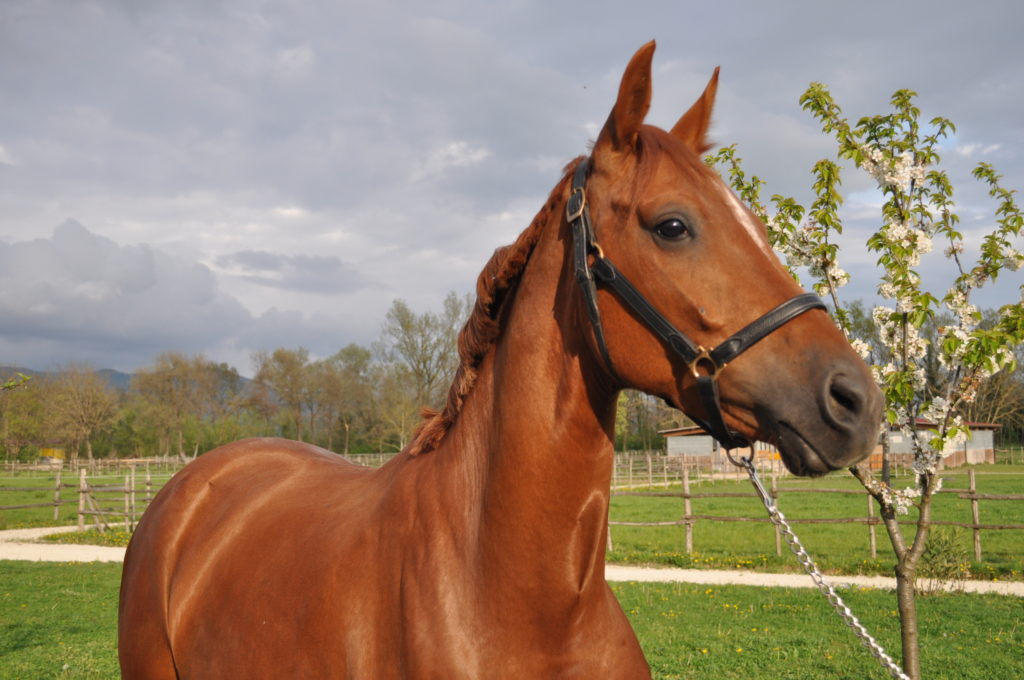 Quive's father, Don Frederico, was the winner of the Korung in Hannover 1999 and runner-up in the Adenheidsdorf test in 2000.
In 2005 its sons Dantonisius and Dark Carlotta were champion and vice-champion of the 4 years in Warendorf.
Among his international sons Diva Royal (Olympics Games for Germany); Don Johnson (Isabell Werth)…
Don Frederico has so far produced 25 approved stallions including Don Darius (bronze medal at the Bundeschamnpionate 2012) and 2008 world champion Dramatic.
The mother Weltgirl also produced Eremo del Castegno, 5° individual at the London Olympics, 3rd in the 2012 World Cup Final, winner of the Frankfurt, Salzburg, Munich Grand Prix … Weltgirl also produced the stallion Beldonwelt (European dressage by Herning 2013).
Genealogy
Swipe left or right to scroll the full genealogy
Father:
Don Frederico

Donnerhall
Donnerwetter
Ninette
Cleopatra
Consul
Gatsby

Mother:
Weltgirl

Weltmayer
World Cup I
Anka
Coco Chanelle
Consul
Abendlied
Ask information about QUIVE