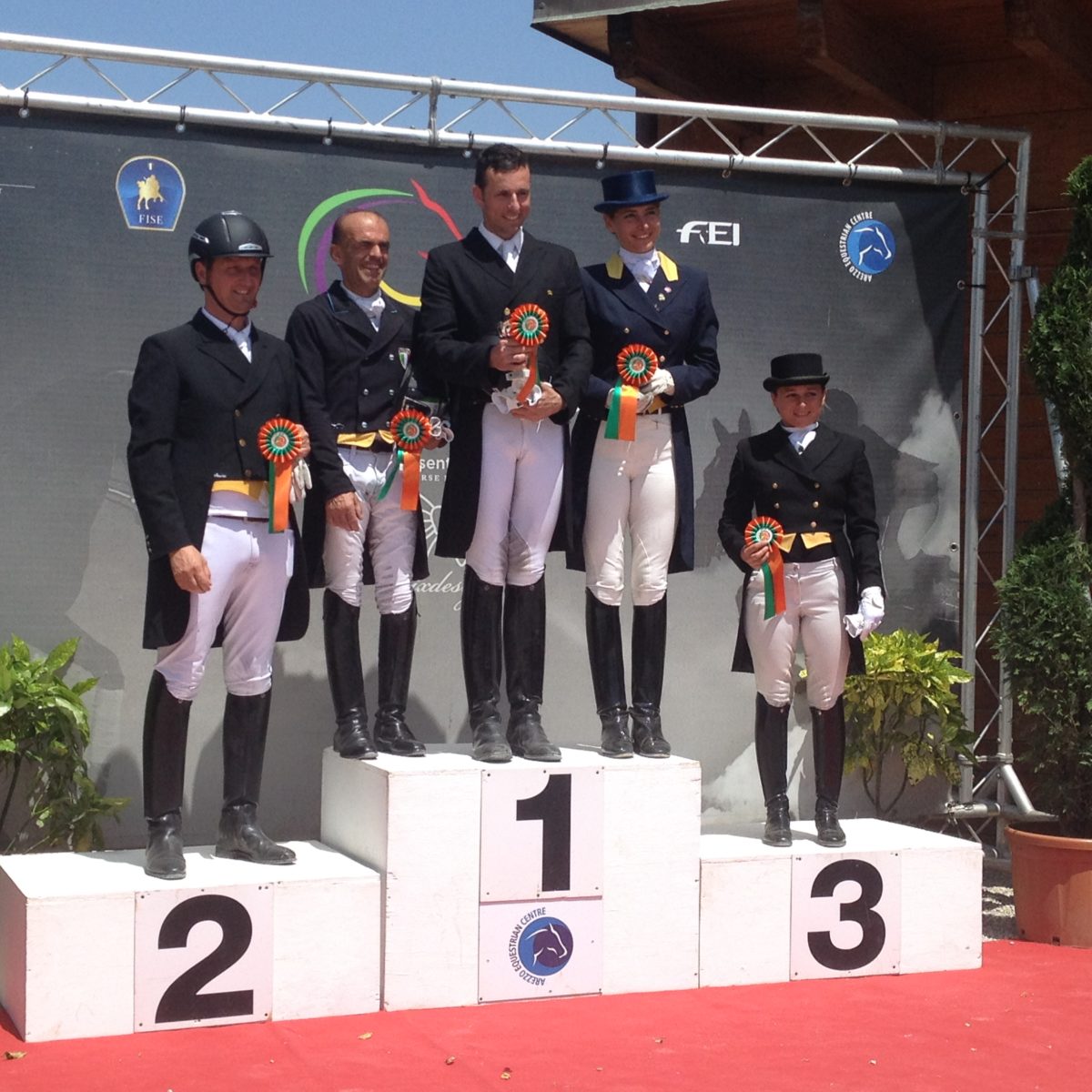 On the 16th and 17th of May our riders showed at the National Show in the Arezzo Equestrian Center.
Carlos Muñoz and First di Fonte Abeti were second both days at the 6 years old class. With Salome di Fonte Abeti, they finished 3rd the first day in the Px. Sant George test and went up to the 1st place the second day at the Intermediate 1 with a super test. Ending up with a 2nd place over all.
Riccardo Volpi finished 4th at the Intermediate 1 with Fairytale, very happy of their test and their coming back to the ring together.
Donella Sofia showed for first time ever in a dressage arena with Lassia. They performed both days a very respectable E200 test.