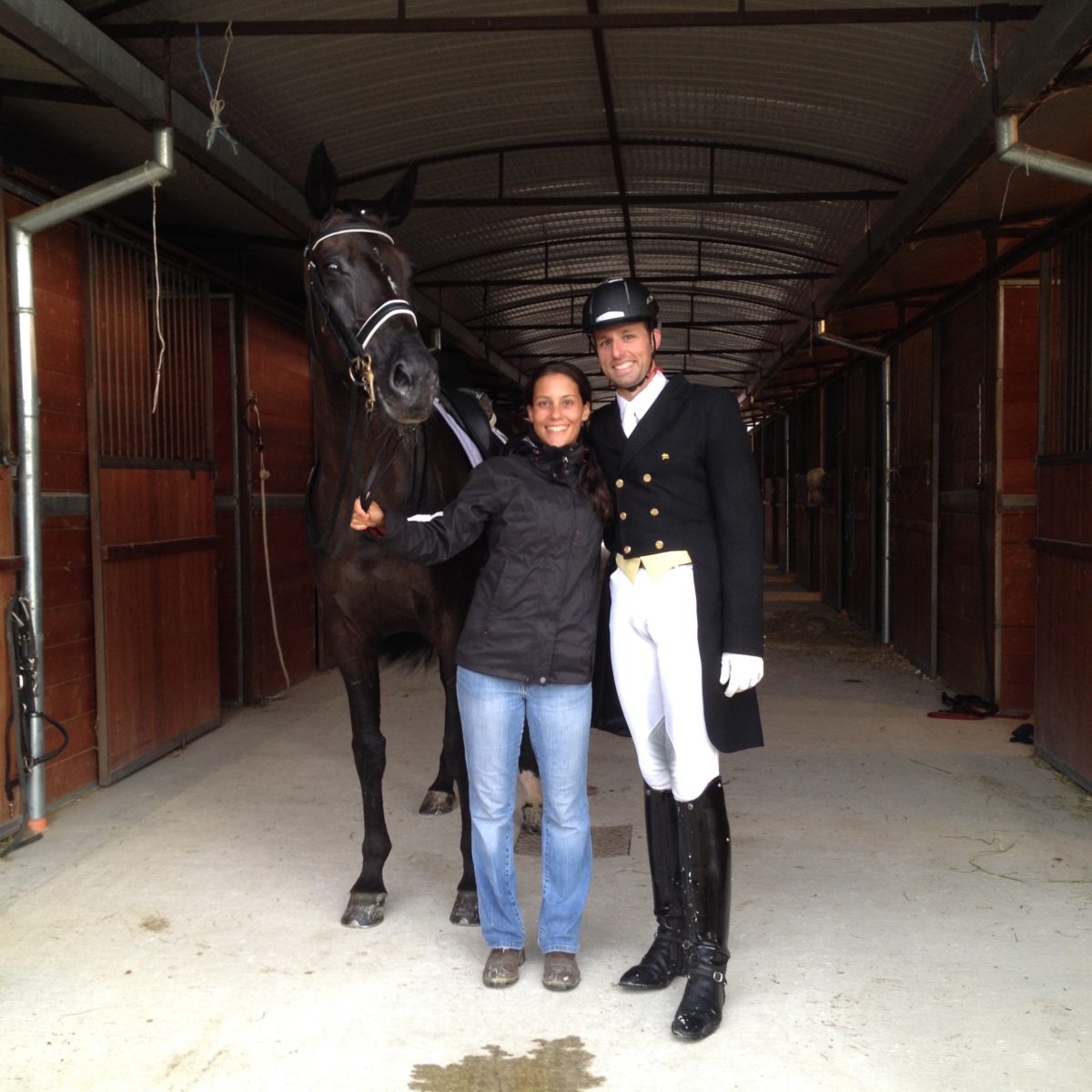 From the 11th to the 13th of September, our dressage riders participated at the CDN at Le Lame sporting club in Montefalco.
Great results for Donella Torcassi and Lassia, who obtained their best scores so far at the E test.
Carlos Muñoz and Shenandoah started up with a 3th place at the Px. Snt. George class and finished 1st. at the Inter1 test the second day, with a 68,5%. This pair also finished second over all for the Coppa Italia.
We want to give a special THANK YOU to all the friends who came help and support us during the weekend.
Keep up the good work!