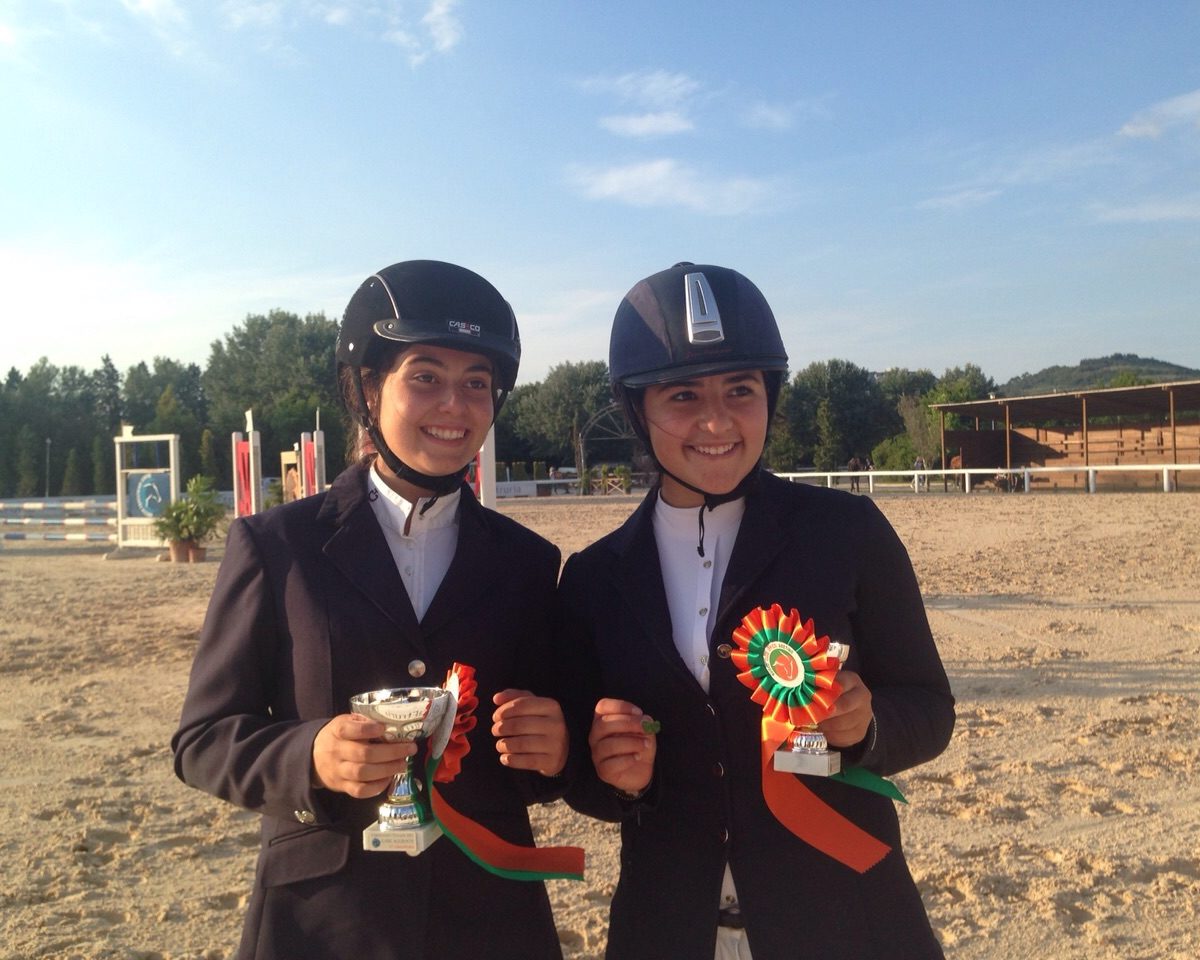 On the 30th and 31st of May, our Fonte Abeti Jumper riders participated in the CSN at the Arezzo Equestrian Center, inside the Tuscany Championships. It was their first time at the show arena with their new trainer Laura Pradells.
Carlotta Chisci mounting Sawoir, obtained a clean round the first day at the 0,80m. level and made a 1st place ex aequo. On Sunday they finished with a very respectable 1,00m. round and very good feelings. That was their second time together at the show ring.
Lodovica Luzzi and Tennesse finished also with a 0 on Saturday and obtained a 1st place ex aequo at the 0,80m. level. The second day they showed 1,00m. and ended up with 4 points. It was the first time that they were showing together.
We're so proud of them both! Looking forward to see them again at a competition!